Zero Escape director teases third entry
But the wait might be a while, says Uchikoshi.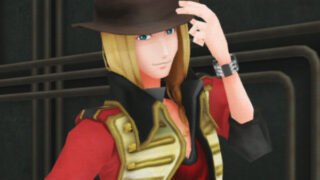 The third game in the Zero Escape series, which includes 999: Nine Persons, Nine Hours, Nine Doors and Zero Escape: Virtue's Last Reward, is in the works, according to game director Kotaro Uchikoshi.
Uchikoshi has been sharing first details about the game with fans on Twitter.
(Warning: The following content should be considered spoilers for those who have not played 999 and Virtue's Last Reward.)
"Junpei will appear as a participant in the next game," he said in one update.
"Of course, Phi [will] appear," he said in another. "But [the] REAL Luna… has not been made yet in the 3rd. The original should appear."
In a third update, he confirmed Junpei will appear "as a young figure" again.
But the wait for part three might be long. "Sorry," he tweeted. "Plz wait a while."
Zero Escape: Virtue's Last Reward, the second game in the series, launched for 3DS and PS Vita on February 16 in Japan and on October 23 in North America.
Thanks, NeoGAF.