Happy Holidays from the games industry
If only there was a real Teddie snow globe.
With today being Christmas Eve, here are all of the "Happy Holidays" cards we've been able to gather from the games industry. If you've come across one we haven't posted, feel free to link it in the comments for us to add.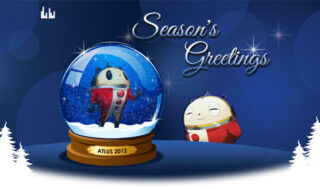 A message from Stephane D'Astous (General Manager, Eidos Montreal)

Warmest greetings and best wishes for the new year from Eidos-Montreal! We would like to extend our sincerest gratitude to each and every one of you for your continued support during this past year. Reading your kind words, sharing your fan art, checking out your cosplay, watching your fan videos and seeing all of the other wonderful, weird and wacky contributions to come out of the community throughout the past year has been an inspiration to our entire team. You have truly warmed our hearts.

Looking back, once again 2012 was a landmark year for Eidos-Montreal. In addition to celebrating our 5th anniversary, our teams have continued to flourish behind the scenes and we have watched our ranks grow to their largest to date. We were also extremely proud of Deus Ex: Human Revolution's continued success as it debuted on the Mac OS X platform, bringing the beloved Deus Ex franchise back to the Mac for the first time in 12 years!

Moving forward, 2013 promises to be yet another monumental year for Eidos-Montreal, we couldn't be more excited for what's to come. All the best, Stephane D'Astous.
Irrational Games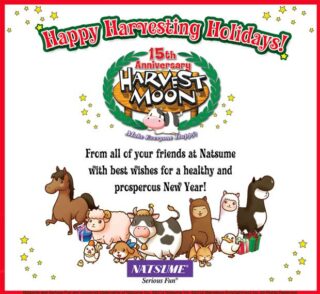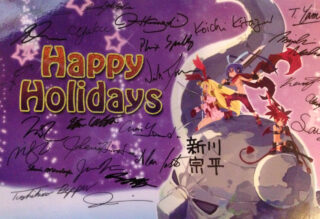 Puppeteer
Hi everyone and a Merry Christmas to you all! To bring a little peace and goodwill to PlayStation fans all around the world, we decided to create a special Puppeteer Christmas card, designed so that you can reach out to your friends, family and gaming buddies and put a smile on their faces. Think of it as an early Christmas present from us to you.

Puppeteer is shaping up nicely! Playing great and looking awesome. From January we will be polishing, refining and adding extra little details, to make the whole experience something fantastical and wonderful that PlayStation fans deserve.

Even though it's Christmas, we will be working through the holiday season. Actually, Christmas in Japan is a normal work day, but don't feel that sorry for us. We will make sure that we have a few drinks in the office on Christmas day. Then I will spend a couple of days with my family at New Year, then back for the final push towards launch.

I will be in London for two weeks doing the voice recordings in January, popping across to Budapest for the music recordings, then back to Japan with all my wonderful assets to shove them lovingly into the game. This is one of my favorite parts of game creation. Getting the final assets into the game really brings everything together.
Sonic the Hedgehog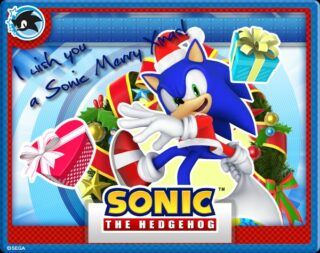 Sony Computer Entertainment America
Soul Sacrifice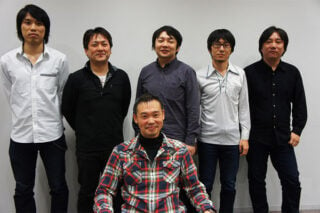 Happy Holidays to everyone in North America! This is Keiji Inafune. Soul Sacrifice is finally near completion, and we are proud to say with confidence that this game is worth recommending to everyone. It's been awhile since I've created a game that made me feel this enthusiastic. We put a lot of passionate unremitting work into this masterpiece and we are super excited about it.

As promised, the game includes a mind-blowing world and a magnificent story, which will instantly draw you in and I hope people will just indulge themselves on Soul Sacrifice.

Through this game, I hope that everyone will experience the heart and essence of true Japanese game development once again.

As Team Inafune, we would like to proudly present Soul Sacrifice for all of the true gamers in the world to enjoy.
Swery