Ouya dev kits to ship next month
Developer software currently in testing.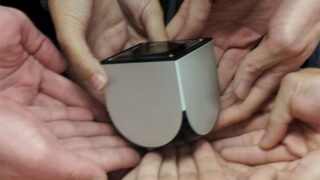 The first Ouya developer kits will begin shipping on December 28, Ouya founder Julie Uhrman has announced.
The dev consoles are an early version of the final console and controller designed for developers to create and test their games. And while all final Ouya systems will be developer consoles, these early systems are "pretty special," according to Uhrman. "You'll know what I mean when you open yours," she said.
Kickstarter backers who chose a developer tier will receive their kits shortly after they've shipped. Those who couldn't afford the Kickstarter tier and want to develop for the system can either 1) wait until Ouya launches in March and buy one for $99, or 2) partake in Ouya's 10-day dev kit giveaway.
On the software side, the Ouya Development Kit (ODK) software is currently in testing. When the Ouya dev kit ships, developers (even those who have not yet received their console) will be able to access a web portal where they can download the ODK.
Finally, to all Ouya Kickstarter backers, you'll be able to confirm your online usernames by December 25.