Tales of Hearts R debut Fami-shots
First, almost full-sized screenshots in direct-feed.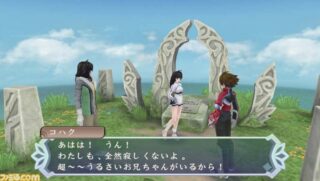 Famitsu has gone live with its online preview for Tales of Hearts R, sharing the first direct-feed screenshots of the upcoming PlayStation Vita remake. View the set below. View a scan with more screenshots here. Find our new details summary here.