Final Fantasy III announced for Ouya
To launch day and date with Ouya in March 2013.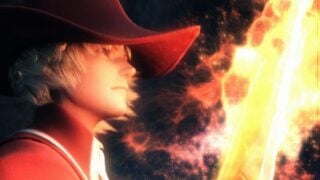 Square Enix is bringing Final Fantasy III to Ouya, the Android-powered games console due out next year.
The Ouya version of the game will be optimized for the console. A free demo will also be available.
"We're promising to deliver Final Fantasy III like you've never seen it before – Hironobu Sakaguchi's third installment in the role playing game franchise will be updated to exploit Ouya's high-definition resolution in glorious graphic detail," said Ouya CEO Julie Uhrman in a statement. "For those of you who are new to Final Fantasy, we'll offer a free demo so you can give it a go!"
The publisher plans to launch Final Fantasy III in March 2013, simultaneously with the console's launch. It also plans on providing additional content for Ouya in the future.
View the Japanese press release here.