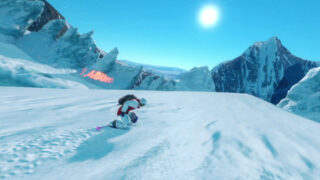 Continuing its "massive world" producer video series for SSX, EA's released the second video, giving us a look at the Patagonia, Antarctica, and New Zealand slopes, the latter of which is home to a blind deadly descent given vision by SSX technology.
Watch the video below.
SSX is due for PlayStation 3 and Xbox 360 on February 14, 2012.