Capcom teases Mega Man news
"Maybe" we'll hear news on the blue bomber.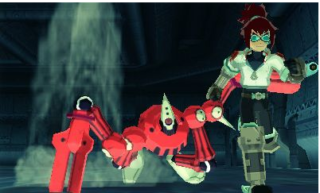 Things haven't been going well for Mega Man fans as of late. Mega Man Universe was canceled. Mega Man's appearance in Marvel vs. Capcom 3 was non-existent. And Mega Man Legends 3 was thrown in the bin. Some are coming to the conclusion that Capcom just doesn't care about the franchise anymore. But according to Capcom's Seth Killian, there's still news to come regarding the blue bomber.
"We have eaten a giant plate of unhappiness on this one," Killian said during a talk with GameZone regarding Mega Man Legends 3's cancellation. "Mega Man is very, very close to my heart."
Hope then appeared.
"Hang in there," he added, "we may have some Mega Man news… maybe."
At this point, any news regarding Mega Man is welcome. You know, as long as the news isn't that Capcom's decided to kill him off.