Sal's Blog: Hamburgers and games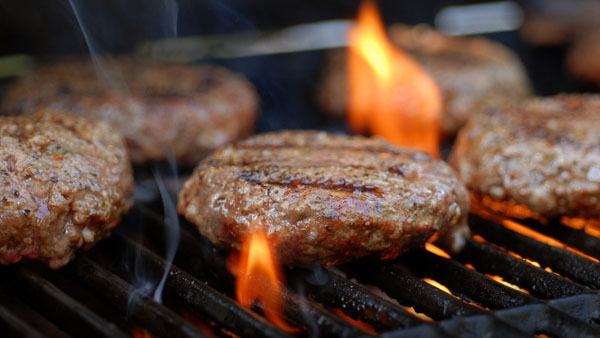 It's 1:06 AM as I begin to write this. I was just about to hit the sack, but thought I'd do a blog before calling it a night.
Me, Matt, and two of our buddies barbecued in Matt's backyard today. We picked up fresh patties, strip loin steak, hamburger buns, soda, and other small necessities at the market for the sunny gathering, where we grilled 'till our stomachs were filled.
I have this huge love for hamburgers (sorry, babe). Today's were super satisfying. It's early morning and I want another one right now! Some french fries and an onion ring or two would also be nice.
Moving on…
I was very impressed with Namco Bandai's large presence at the Japan Expo this year, which is still running through the weekend. They brought more than I expected they would, taking up a good chunk of today's news feed. It was nice to hear Tales series producer Hideo Baba speak of a potential western release for Tales of Xillia, though I won't get myself hyped until it's officially confirmed. Hopefully, sales for Tales of the Abyss and Tales of Graces F meet enough demand to see Xillia around our side of the globe.
Limbo's coming to PlayStation Network, which I'm also very excited for. About a month back, I had an urge to play it again, but my Xbox 360 decided to kill itself instead. Next month's PSN release means I can give it another play-through, while earning some PlayStation Network trophies in the process.
Damn. It's 1:24 AM. Why am I still awake? I'm gonna go to sleep and dream about hamburgers. With Jack Daniels' honey smokehouse barbecue sauce smeared all over the top.
It's funny. I'm one of the healthiest people I know. But God was it hard to Google an image of hamburgers on a grill.
That's it. I'm going to the Diner. Good night!