Tales of Xillia second trailer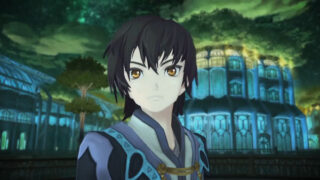 Attendees of this weekend's Tales Festival in Yokohama, Japan were treated to two new Tales of Xillia trailers. Today, Namco Bandai has released the pair to the public.
The first trailer is gameplay-focused. Nearly six minutes long, you'll see Jude, Milla, and the rest of the party running about the game world and fighting enemies. The second trailer is strictly a scenario affair. You'll see the first encounter between Jude and Milla, amongst other scenes.
Gameplay Trailer
Scenario Trailer
Tales of Xillia is out exclusively for PlayStation 3 on September 8, 2011 in Japan.