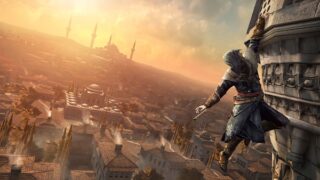 The final chapter in the Ezio trilogy has been announced. Assassin's Creed: Revelations promises to be the "most immersive experience available in the series to date." It will launch across PlayStation 3, Xbox 360, and PC this November.
Revelations sees Ezio Auditore da Firenze "walk in the footsteps" of Altair, his ancestor and "legendary mentor," on a journey of "discovery and revelation." Ezio's journey will take him to Constantinople, where a "growing army of Templars threatens to destabilize the region." This installment also allows players to "manipulate the construct of Desmond's memories and the Animus to decipher the mysteries of his past and gain insight into the future."
Multiplayer, first debuted in last year's Assassin's Creed: Brotherhood, returns "refined and expanded" with "more modes, more maps and more characters."
"Delivering the final chapter of the Ezio trilogy is an important milestone in the Assassin's Creed franchise for us and for our fans," said Alexandre Amancio, Creative Director at Ubisoft Montreal. "Assassin's Creed: Revelations includes lots of new features and some significant surprises. We can't wait to show our fans what we have in store at E3 this year."
Assassin's Creed: Revelations will be featured in the June issue of Game Informer. You can expect first insight to arrive from them. Here's the cover, depicting a much older Ezio standing back to back with Altair.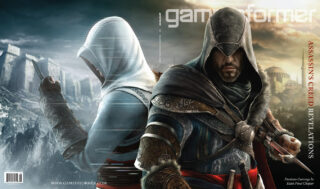 For now, check out a single screenshot and logo at the gallery.