Rumor: Details on New Sony Controller, No Break-Apart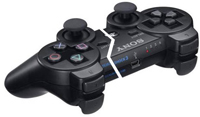 The control system consists of a smaller-sized device that can be attached to the body of the controller. Multiple devices are intended to be used in concert, such as moving a characters hands in-game, etc. This was all according to the source.
Sony declined to comment.
[Rumor: Details On Sony's Motion Controls, No "Break-Apart"]